Discover Our Range Of Security Doors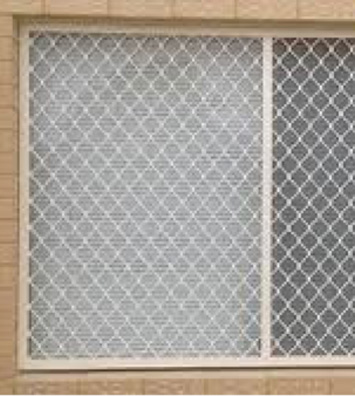 DIAMOND GRILLE
You can add value and security to your home with the traditional Diamond Grille doors & window screens. Diamond Security Grilles have a 7mm strand thickness that meet the requirements of the Australian Security Door Standard AS5039.
To obtain maximum benefit from Security Grilles all doors made incorporating these grilles should also be manufactured to comply with AS5039 and installed to comply with AS5040.
All Diamond Grille Doors are available with the option of One Way Mesh, ideal if added privacy is required. One Way Mesh allows you to see out through your door at the same time as reducing the visibility into your house from the outside.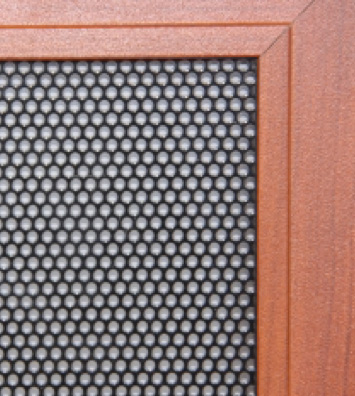 Perforated Aluminium
Perforated Aluminium screens are the modern replacement for traditional diamond grilles and a less expensive alternative to the premium Stainless Steel Mesh.
Our perforated aluminium panels are extremely durable, corrosion resistant and energy smart. Our Perforated Aluminium screens surpass the Australian Standard and look very similar to stainless steel screens but are not as clear to look through as the sheet is twice as thick to meet the Australian Standard.
It is priced in between diamond grill screens and stainless steel screens.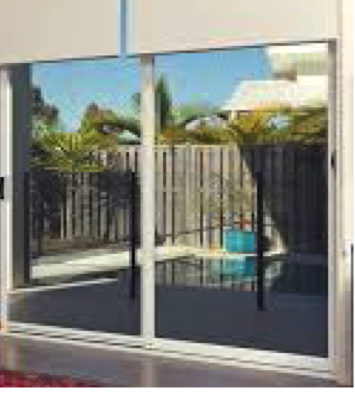 Stainless Steel Mesh
Highly Evolved Security With 11 Year Warranty
Stainless Steel Mesh is our state-of-the-art security screen that looks like a fly screen, but is actually high tensile (0.8mm) 316 grade stainless steel expertly woven into a fine mesh.
T316 is selected for its superb strength, durability and resistance to corrosion, making it perfect for all Australian conditions. The strength and the composition of the mesh offers the comfort of fresh air flowing through your home allowing you to enjoy clear & unobstructed outdoor views.
The 316 Grade mesh is assembled using a unique, patented pressure process that eliminates the need for screws, rivets, pins or snap ins. The process ensures that no metal surfaces come into contact with each other, eliminating the possibility of corrosion. Be assured, these are quality screens tested to the highest Australian standards.